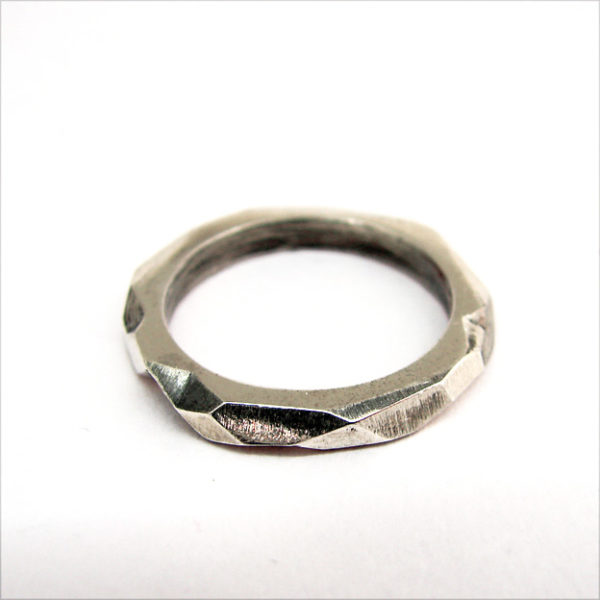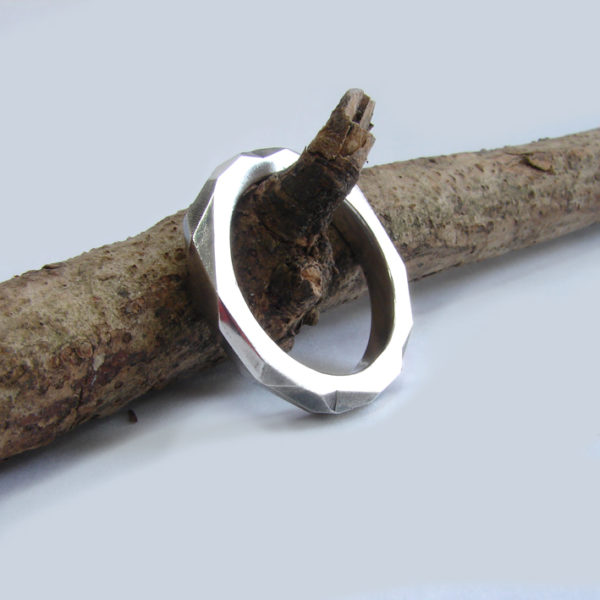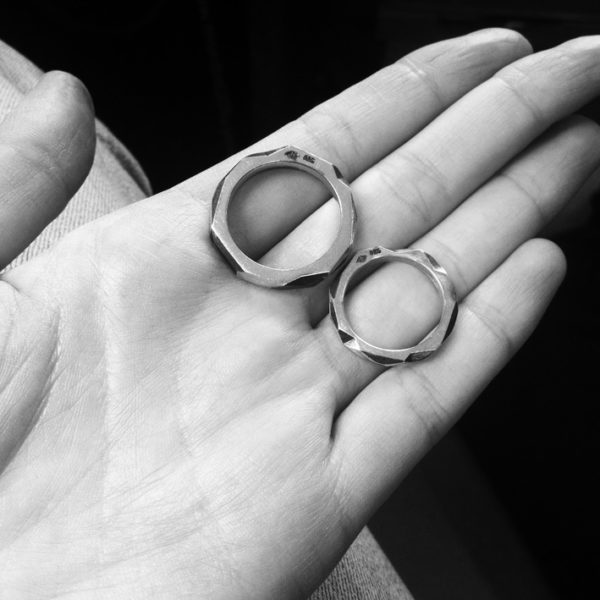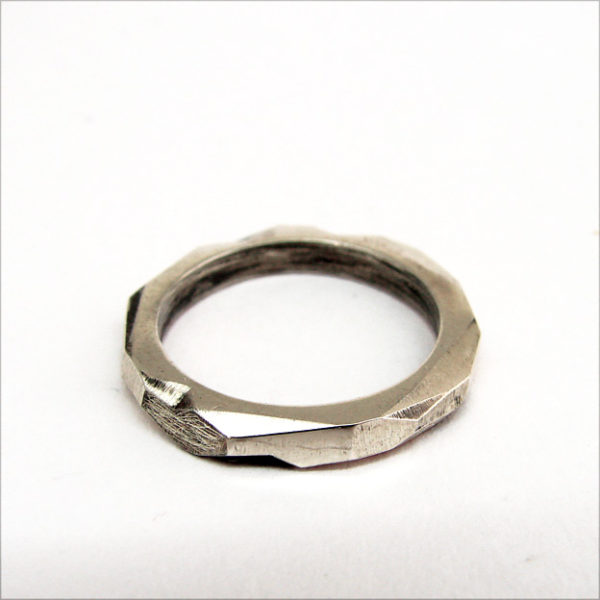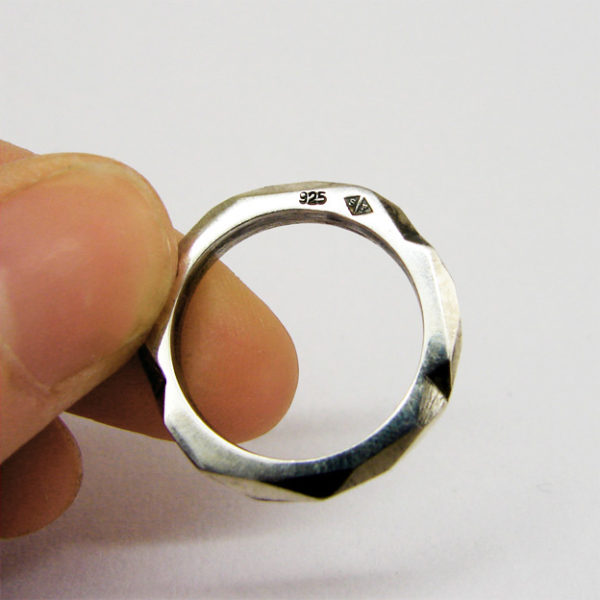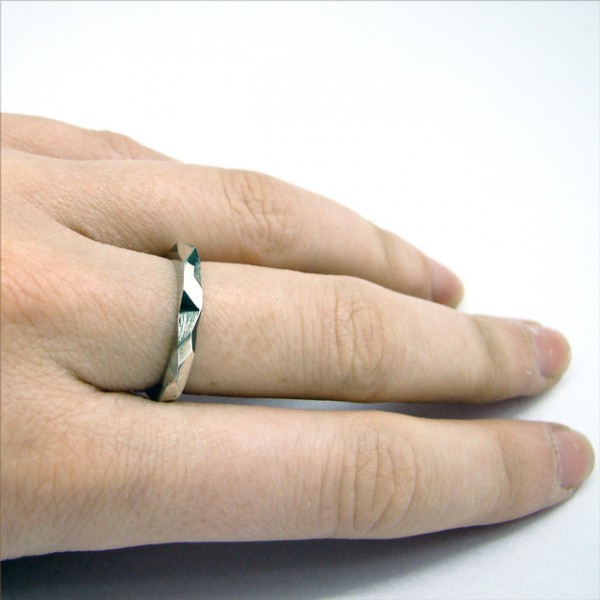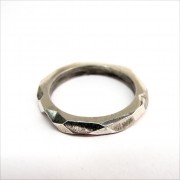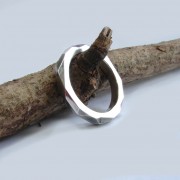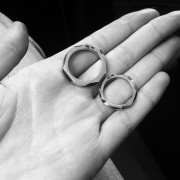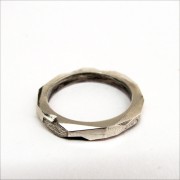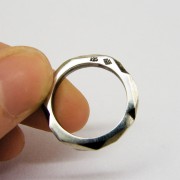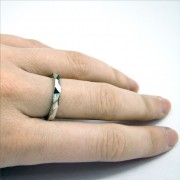 Description du produit
Geometric faceted silver ring .Intricate and interesting silver band .
I created this design by hammering and filing a rough square wire, made an harmonious shape with an appearence of random facets like a rock. the facets of the ring have different finish : mat, polished, scratched, some are oxidised…
Also available for men : http://sylvaineart.com/shop/mens-silver-band…dern-silver-band/
This ring is also available for men, (more chunky ring) for £85 . ( see last picture with the 2 rings side by side)
Also can be made in white gold or any other metal. feel free to contact if you want a quote.