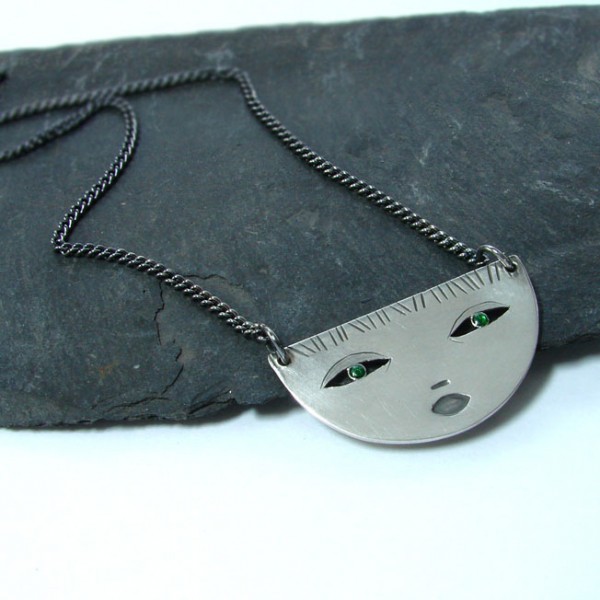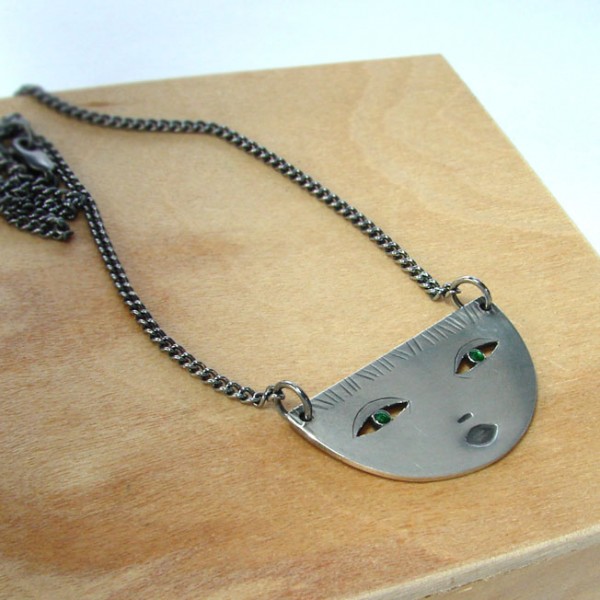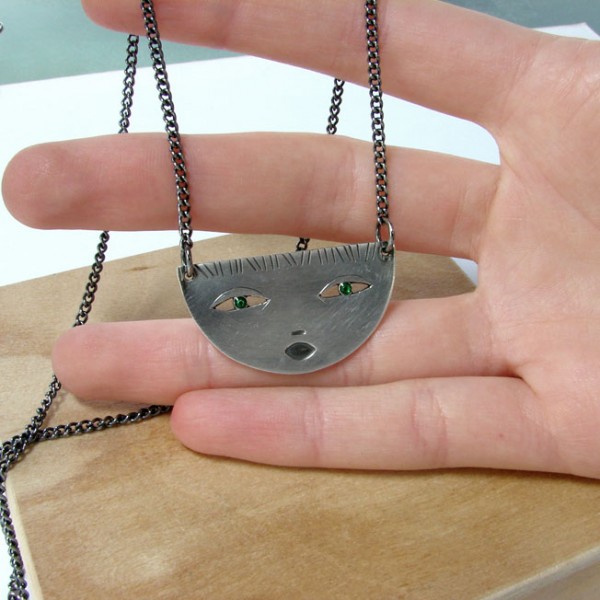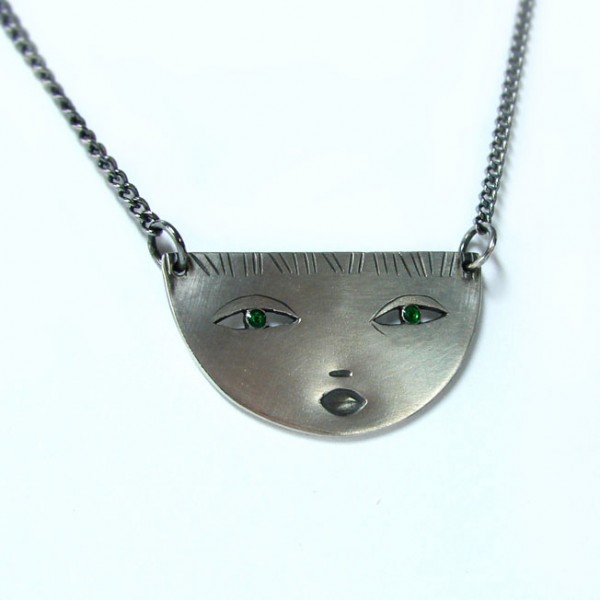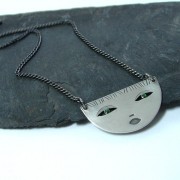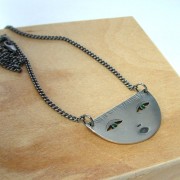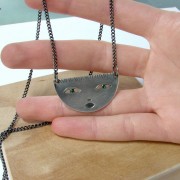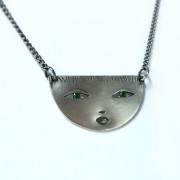 Description du produit
Half round face pendant, in silver with green eyes.
Totally handmade from cutting out the shape in a sterling silver sheet, to engraving, cutting out and punching each details of the face. The surface of this face pendant is satin finish, slightly oxidised to highlight the details, only the edge are polished.
Once the pendant is ready, I make it come "alive" by adding colour to it, I make and apply colourful translucent resin (cold enamel) in the eyes. After a few hours the necklace is ready to be worn!
Perfect for those who like quirky and figurative jewellery (would suit men or women). This original face pendant is definitely a statement piece, yet stay discret. It measures 3.5 mm wide.
The chain is also made of silver and is oxidised, it is 18 inches long, don't hesite to contact me if you would prefer a different length or a non-oxidised chain.
I have always been passionnate about drawings and some of my jewellery designs are directly linked to my artwork.
This face pendant comes from a drawing, This jewel has a heart-warming feel, looking down like the sun or the moon.
I often make pieces of jewellery representing body or faces. It makes it more precious in a way because the piece seems to have a soul.
Handmade item
Materials: silver, sterling silver, resin
Ships worldwide from Brighton, United Kingdom