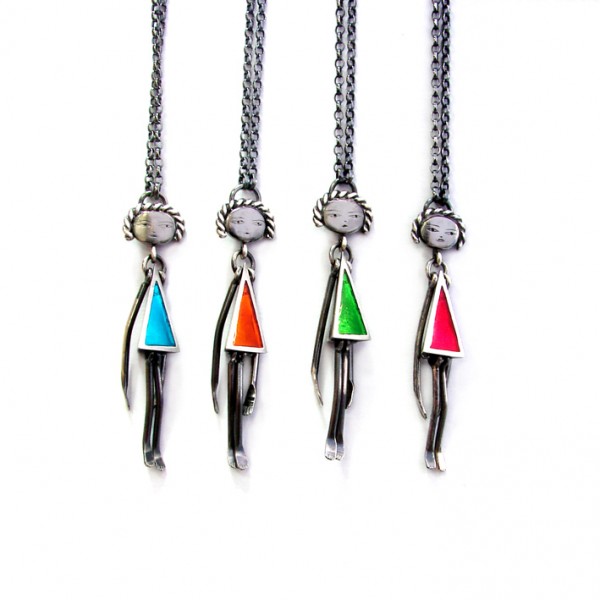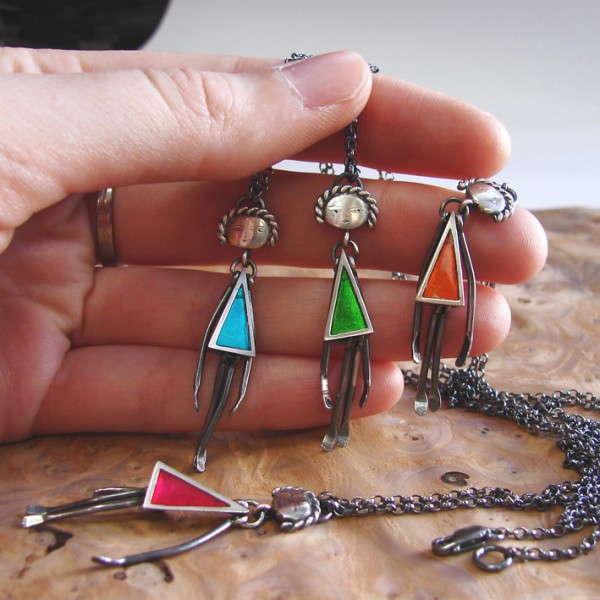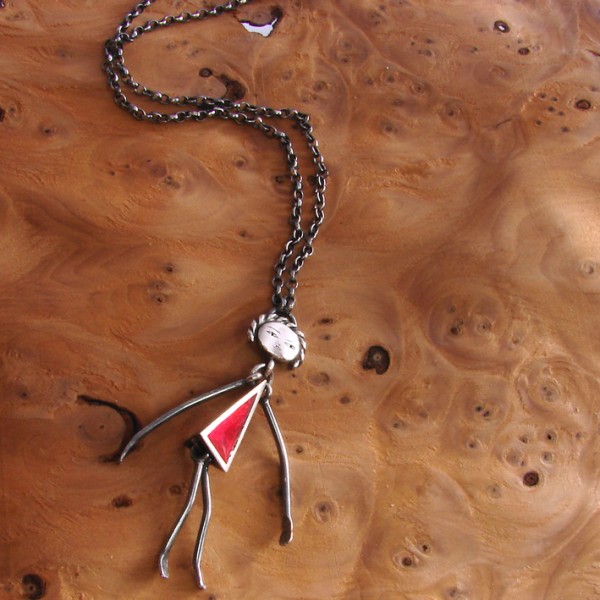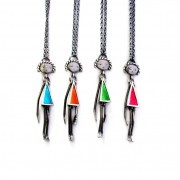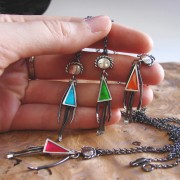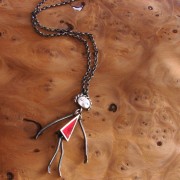 Little articulated doll pendants
Description du produit
Silver articulated doll pendants, cute colourful ladies
Playful articulated doll pendants, these cute colourful ladies are handmade in silver.
The legs and arms are articulated, so as you wear the necklace the doll is constantly moving, like dancing.
The face is engraved by hand so they all have a different expression , their own character.
The color on the dresses are vibrant and rich , it's a thin layer of cold enamel ( resin) which is only on the front of the pyramide dress.
This listing is for 1 doll pendant, the choice of colours are at the moment :
-blue
-orange
-green
-pink
Handmade item
Materials: silver, sterling silver, 925 silver, cold enamel, resin