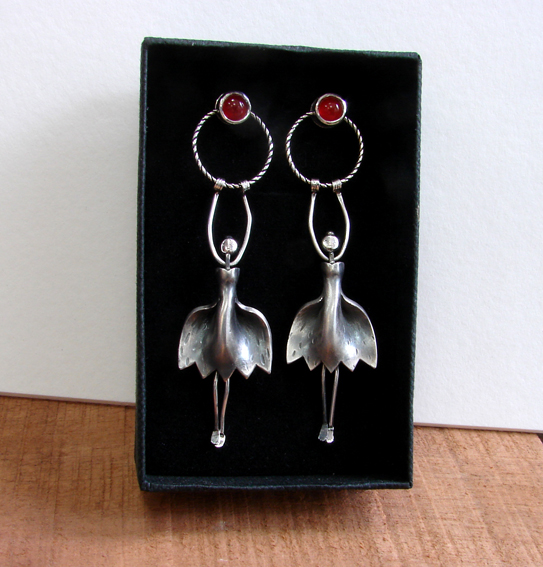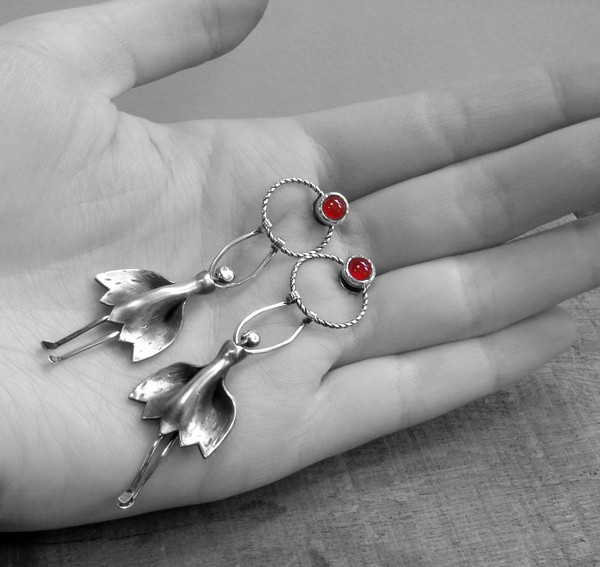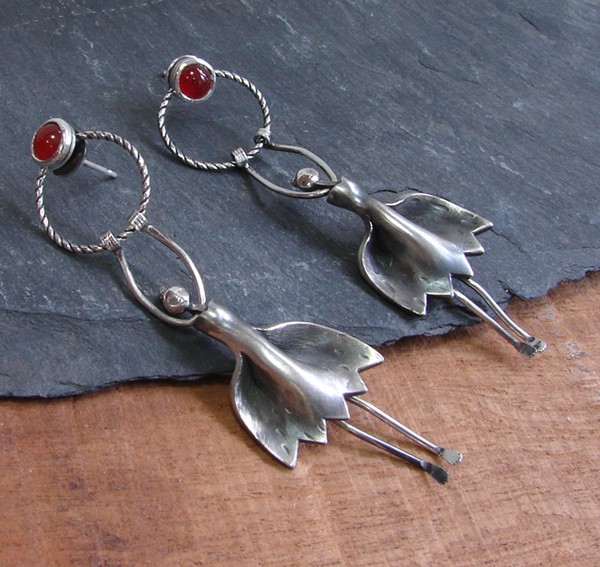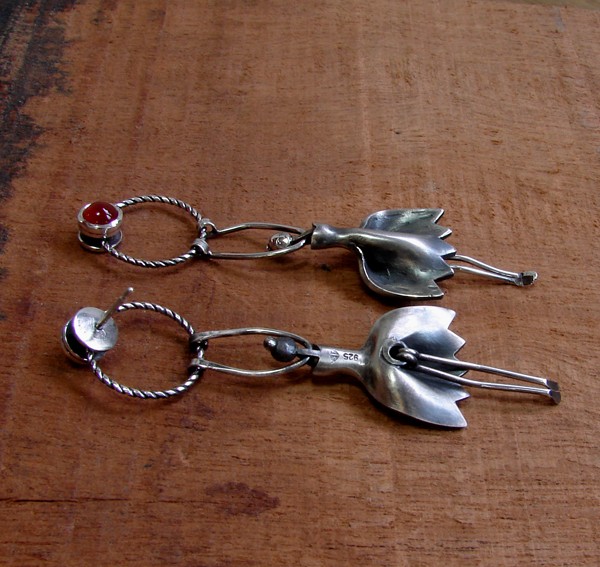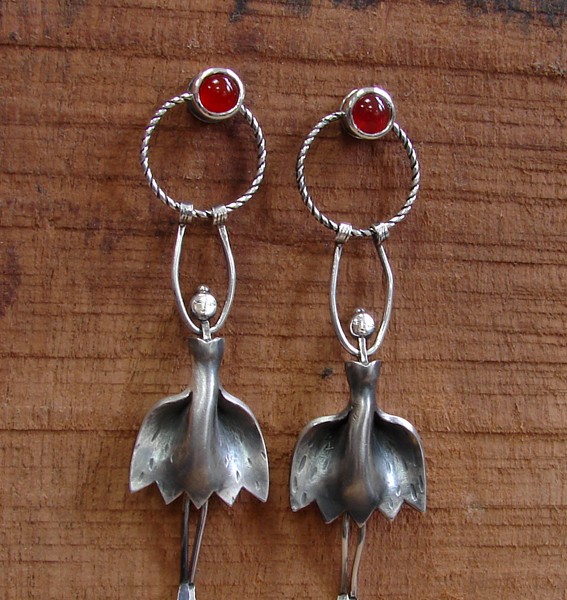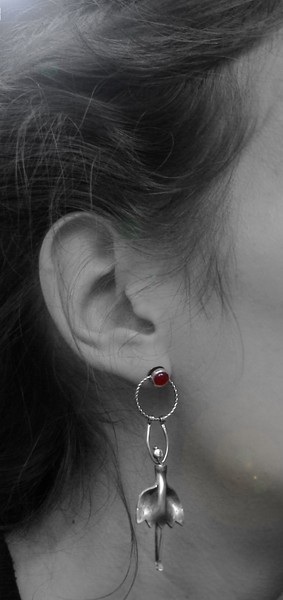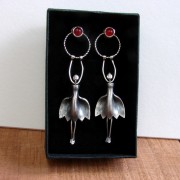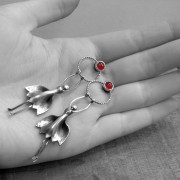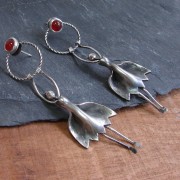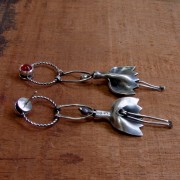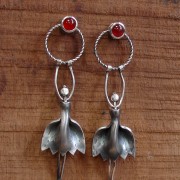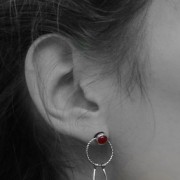 Acrobat pasta lady – long earrings
Description du produit
Dancer acrobat long silver earrings, circus articulated doll earrings
Handmade item
Ships worldwide from Brighton, United Kingdom
Original and playful articulated dancer/acrobat long earrings, handmade in silver.
The lady is holding a twisted hoop, all the parts are mobile so as you wear the earrings the dolls are constantly moving. the stone is a cornelian ( semi-precious stone)
these are very long earrings but quite light and comfortable to wear.
The dress is satin finish made using the lost wax casting process: I made a mold in silicone of a real farfalle , cast it , then cuted it in half and created the dress
All the parts have been oxidised then polished to highlight the details and the hand-engraved face, fingers and toes!
This design has been inspired by Circus. A playful and amusing design, still elegant and made to last.
I often make pieces of jewellery representing body, faces and animals: It makes it more precious in a way because the piece seems to have a soul, the jewellery becomes easily a sentimental object to keep forever.
***PLEASE ALLOW AROUND 2 or 3 WEEKS FOR YOUR ORDER TO BE MADE (in addition to postage time).