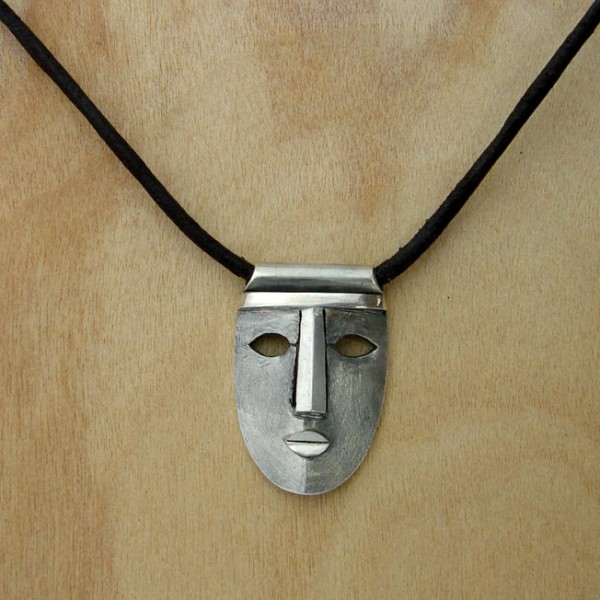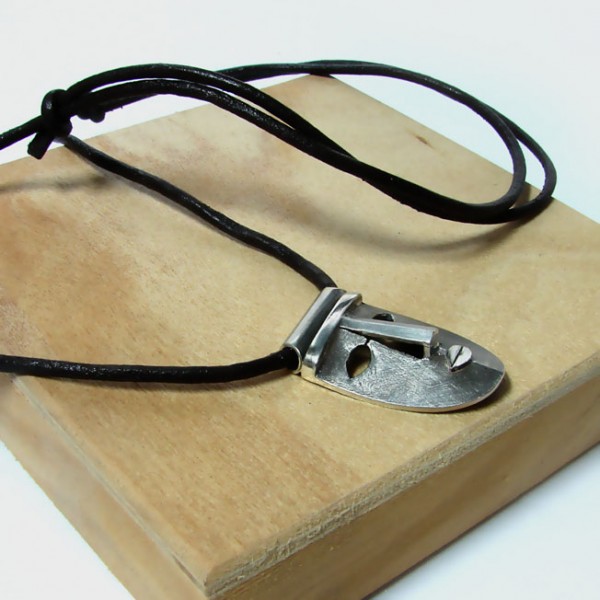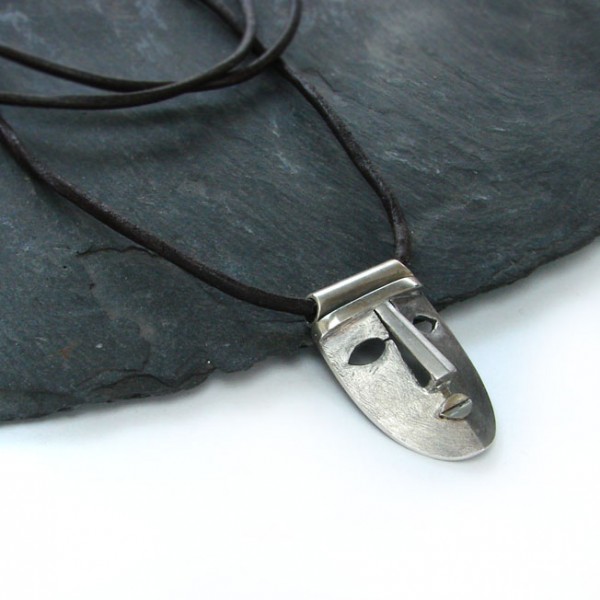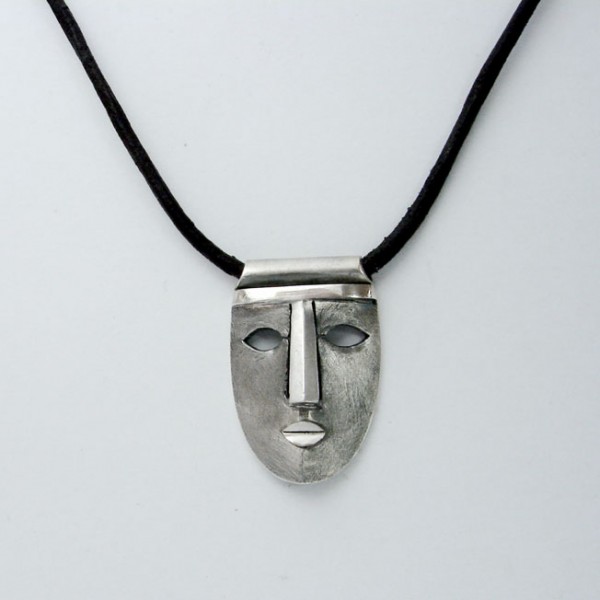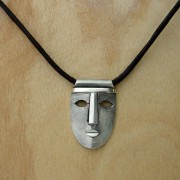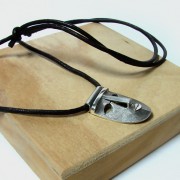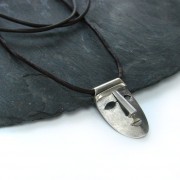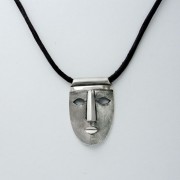 Description du produit
Handmade item
Ships worldwide from Brighton, United Kingdom
Tribal mask pendant, silver unisex mysterious necklace. A very mysterious piece with a medieval, tribal or celtic feel. It can be interpreted in many different ways and is meant to interact with the imagination of anyone wearing it or looking at it.
It is made in sterling silver, oxidised and mat with polished accents, the chain is also made of silver, oxidised for a really unique look. The idea of this mask came to me in the night and I started to make it the next day to see if I could reproduce the design which was very clear in my head.
The mask is hanged on a brown leather necklace (feel free to contact me to order a silver chain instead), the length can be adjusted simply by pulling two knots on the sides, this means it will suit any neck and gives the wearer the ability to change the length to suit their outfit.
The mask measures 2.8 cm tall.