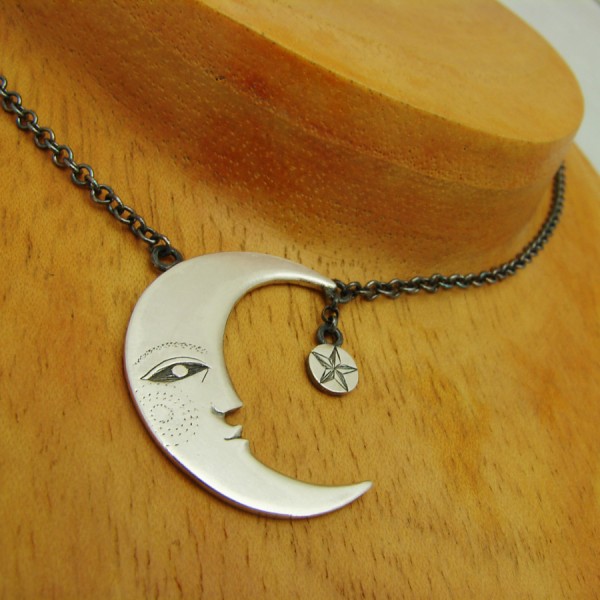 Description du produit
Face moon and star necklace, silver
Lovely moon and star necklace totally handmade in silver.
The moon is mat finished with polished edges, and the star is polished.
The face and the star are engraved by hand then oxidised.
The chain is oxidised wich creates a nice contrast with white moon and star.
the back of the chain is thicker and white polished, with 2 little clouds on each sides.
A very catchy design, perfect for dreamers…
*Inspiration
Illustration was my first passion so as a jewellery designer I naturally give a figurative style to my designs. I also always loved the iconography of the quater moon with a face, I wanted to give mine a melancholic look and some movement with the hanging star.
Handmade item
Material: silver
Ships worldwide from Brighton, United Kingdom