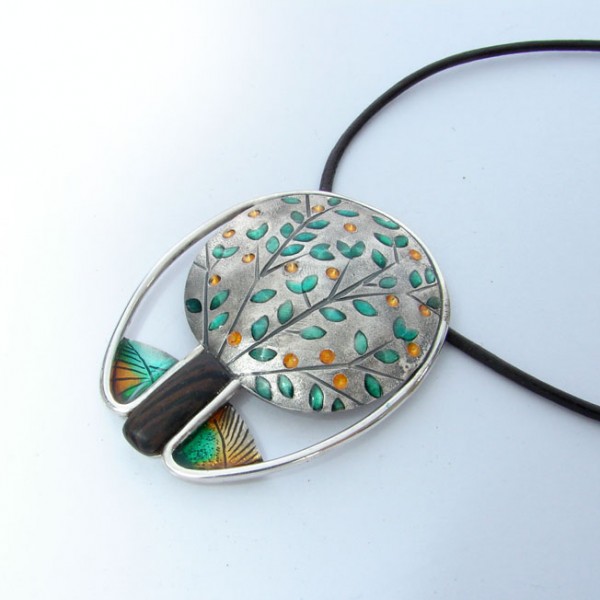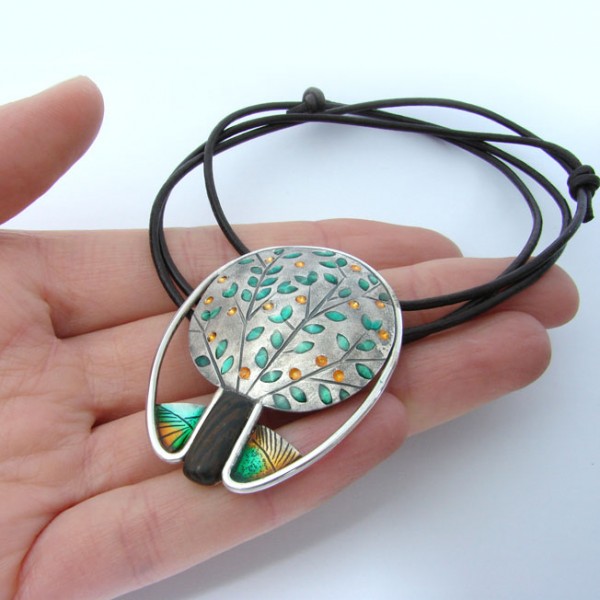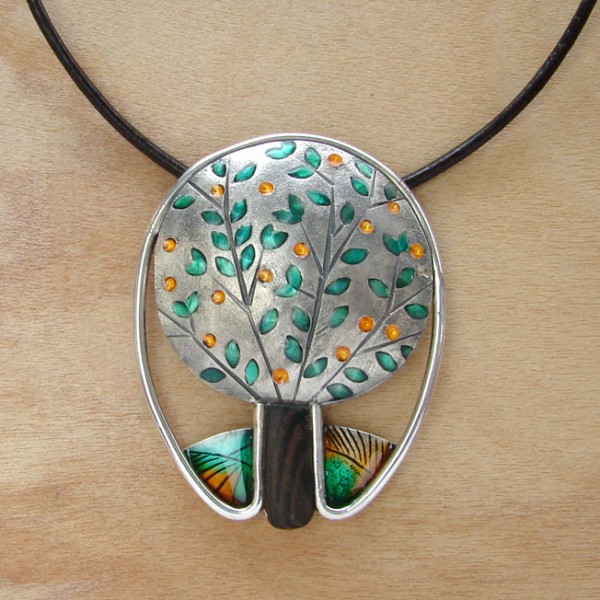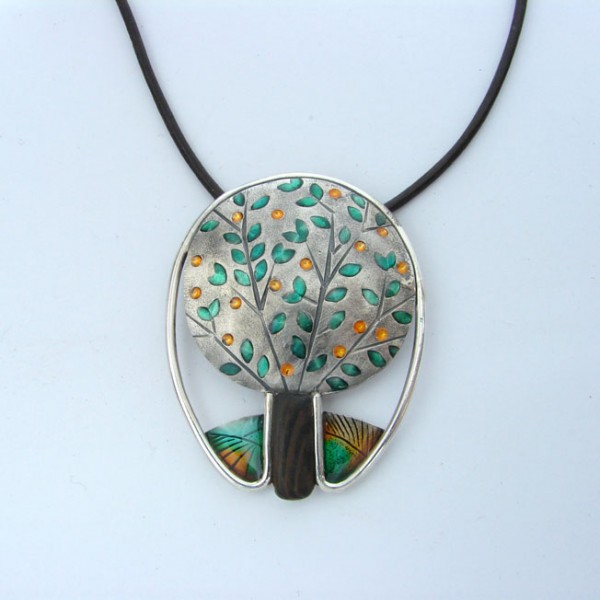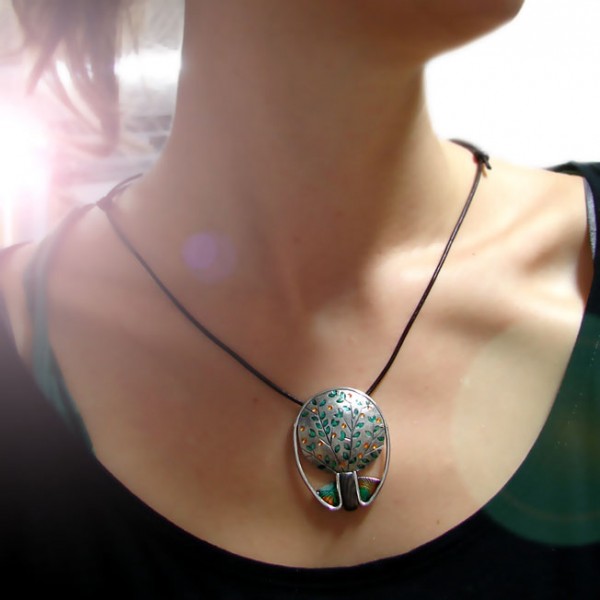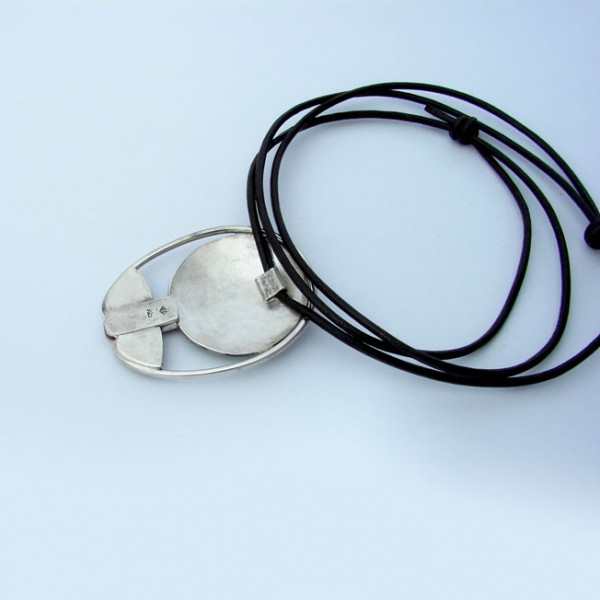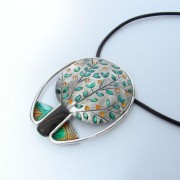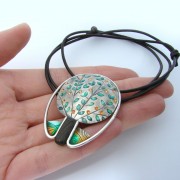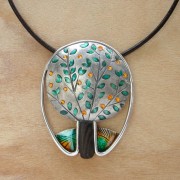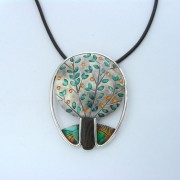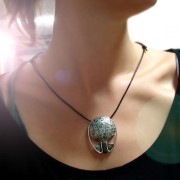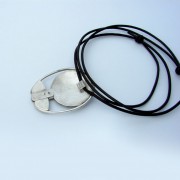 Description du produit
Tree pendant in silver with colourful resin and wood
Handmade item
Materials: silver, sterling silver, resin, cold enamel, wood, leather
Ships worldwide from Brighton, United Kingdom
Tree pendant handcrafted in sterling silver with colourful resin touches and exotic wood inlay. I have always loved trees, this pendant is inspired by the colours of English countryside.It is completely handmade, it involves many different steps: cutting out the different elements, punching each leaf, branch & fruit, doming the tree; engraving the hills, bending the round shape out of wire, soldering all the parts together, oxidising and polishing the piece…
Once the pendant is ready and clean I make it come "alive" by adding colour and texture : I make and apply colourful resin (cold enamel) which highlights the leaves, fruit and hills in the background. Finally, I cut a small piece of hard exotic wood which will slide up tightly into the trunk and fix it in with special glue.
The tree is hanging on a brown leather necklace which matches and balances the colour of the trunk, ( feel free to contact me to order a silver chain instead), the length can be adjusted simply by pulling two knots on the sides, this means it will suit any neck and gives the wearer the ability to change the length to suit their outfit.
The tree measures 4.4cm tall.