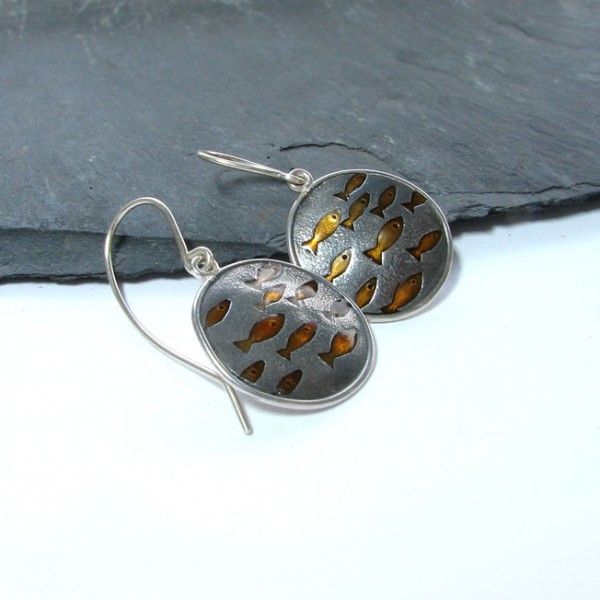 Description du produit
Round fish earrings in silver with orange resin inlays
Handmade item
Materials: silver, sterling silver
Ships worldwide from Brighton, United Kingdom
Fish earrings, handmade in silver with orange resin touches, perfect for underwater world lovers or someone looking fo an original a quirky pair or earrings. I incorporate colour in my silver jewellery using resin inlays.This technique really bring the fish to life.
Making these earrings involves a few different steps: cutting out the disc in a sterling silver sheet, texturing by melting the surface, punching each fish with one of my home-made punches, doming the shape, bending a wire to fit tightly around the shape, making silver hooks, soldering all the parts together, oxidising and polishing the pieces…Once the earrings are ready, I make them come "alive" by adding colour, I make and apply colourful translucent resin (cold enamel) in the fish. After a few hours the earrings are ready to be worn.
the discs are about 2.2cm diameter.