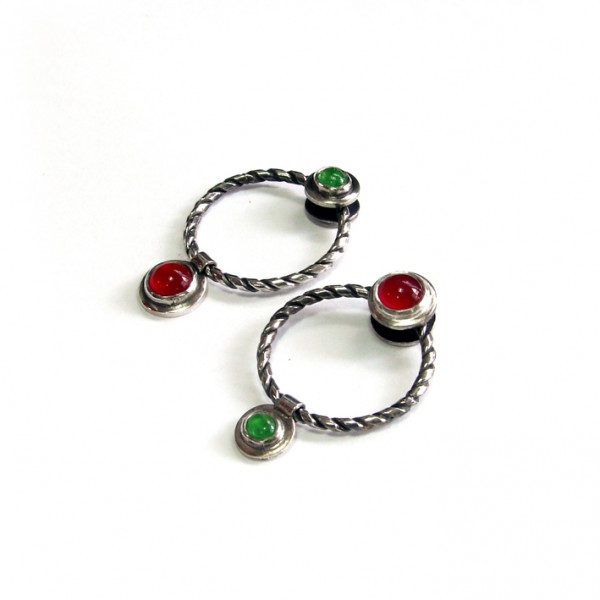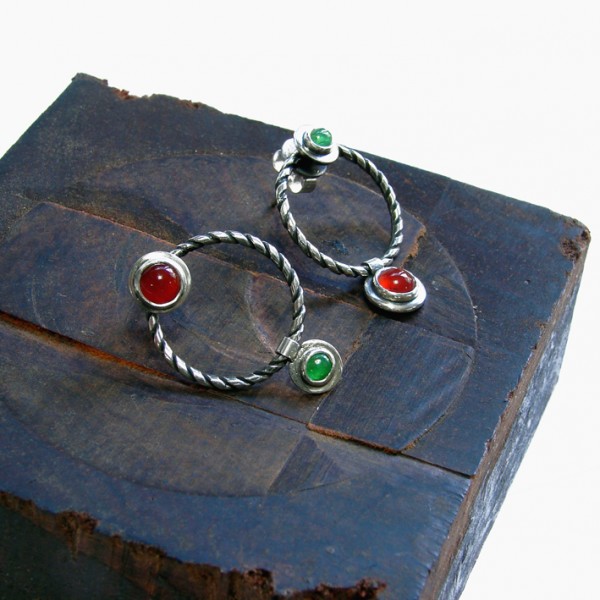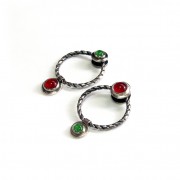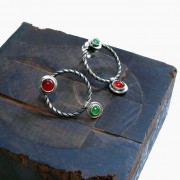 Description du produit
Original and playful stacking earrings handmade in silver. The disposition of the pieces can be changed by sliding the parts.
-The stones are semi-precious : cornelian (red) tsavorite ( green)
I always loved playing with my earrings so I wanted to design earrings which you can really play with, a really fun concept! This design is inspired by Circus. This playful, amusing and colourful pair of earrings is elegant and made to last.
These earrings can be made with different coloured stones to match you tastes, feel free to contact if you want a quote.
Also can be made in white gold or any other metal.
You can match them with the articulated and playful Circus ring:  http://sylvaineart.com/shop/articulated-ring/