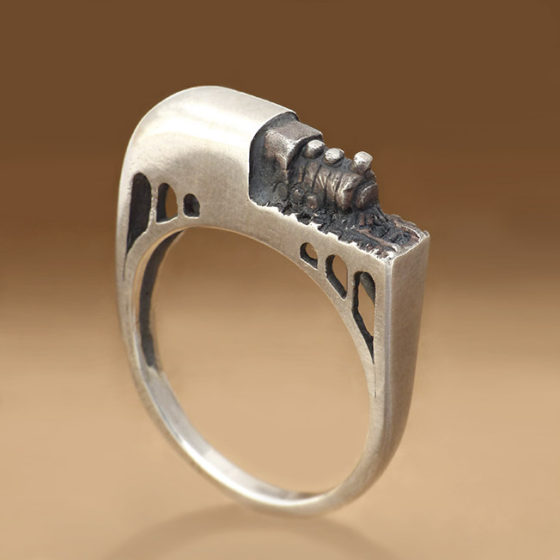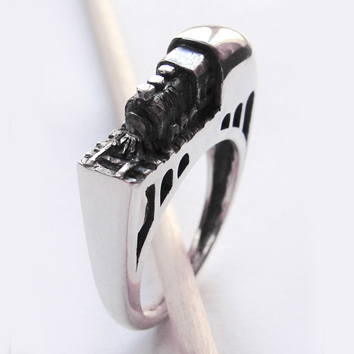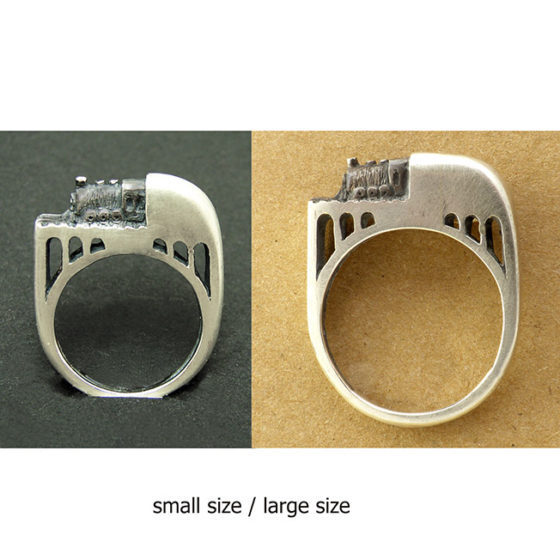 Description
Miniature playful silver train ring on viaduc
Playful silver train ring.
A one of a kind very original ring made of silver,
If your bored of your basic rings, this little train on a bridge going out of the tunnel will definitely catch the attention of anybody!
I often use designs which take people back to their childhood and make them dream and smile.
The design has been carved by hand in wax and then made in silver using the lost wax casting process.The ring is oxidised for an antique look and to highlight the details.