Sylvaine Frouin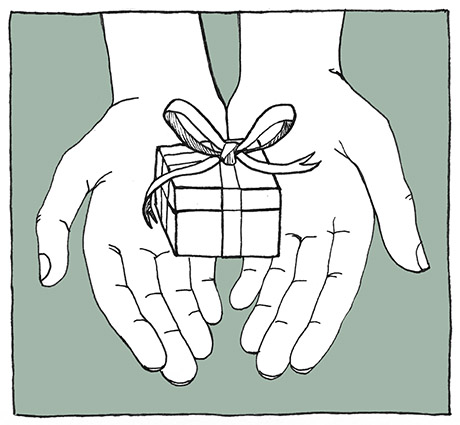 Do you love wearing unique jewellery that no one else owns? Does jewellery hold a deeper meaning or sentimental value for you?
 If you are considering having a Bespoke piece made then how about getting in touch and visit me in my workshop for a chat? I'm based in Brighton (UK) but you don't have to be!  If you can't make it in person then email exchanges or a telephone conversation work absolutely fine…
I love working one-on-one with my clients to create the "perfect" piece of jewellery. It's all about combining your personality with my vision and bringing to life a piece that tells your story and compliments your personal style.
My desire is to create something you will really cherish. My style influences come from art, illustration, nature… I like to create jewellery by playing with lots of different techniques, textures and colours. When I am designing a piece for you, all these elements inspire me, however, it's really you that I am focusing on. It's very much a collaborative process. 

You are considering ordering a bespoke piece and you are not sure where to start?
The following guide will help you imagine a brief so I can create the perfect gift for you or your loved one: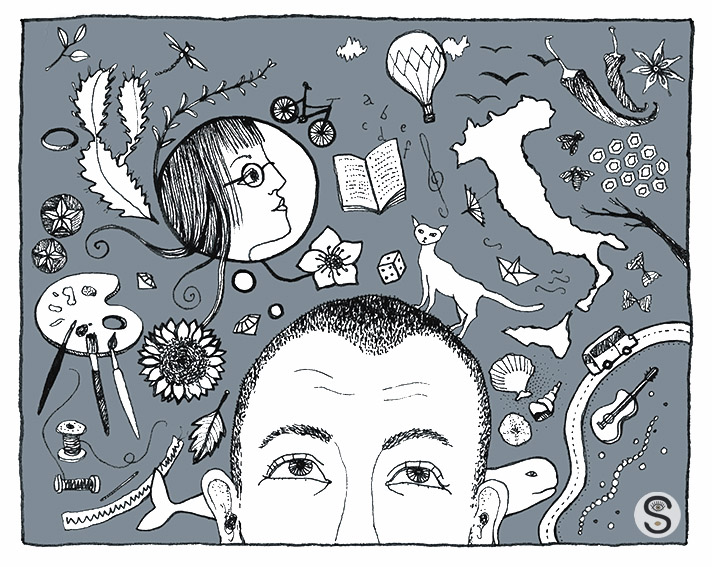 First of all you need to decide of a theme or the story you want to tell. I can work from an anecdote, a shape, a stone, an animal, a passion,  a country, a season… The origins of a design can be virtually anything ! Think about the person's personality, lifestyle, hobbies, career, interest, inspirations, taste, fashion style, colours…  You can provide any images that inspire you.
A PIECE OF JEWELLERY? AN OBJECT? OR BOTH?
I'm trained and experienced as a jeweller, I create rings of all kinds, wedding bands, engagement rings*, pendants, bracelets and much more. I also love to work on small scale objects/sculptures, such as keepsake boxes* made of wood and silver, I have also made fun silver spoons* for christening presents… I like challenging work and I'm always open to creating something unusual!
A few years ago, I started making what I called "Jewel-objets" *. They make perfect presents, as they can really tell any stories! They combines three disciplines: jewellery, illustration and woodwork. The idea is to give life to a jewel when nobody is wearing it, the jewel can fit in a painted wooden scuplpture  and it becomes the heart of a colourful world or the missing fragment of the story.
There are so many beautiful gemstones available, each with their own unique story. She/He might have a favourite colour ? you can chose her/his birthstone? You could combine a few stones to represent each  members of a family?
Think outside the box!  I can use a small sentimental object or element by mounting it into a piece of jewellery, or incorporating it into a "Jewel-Objet" *  or Keepsake box …
I work in a lot of different metals such a silver, palladium, white gold, yellow gold and rose gold… Your budget may guide your choice of metal. You might want to choose a certain metal for its symbolic meaning, its colour, or durability .
If you have some old precious jewellery with sentimental value, I can transform it into something  more contemporary. I can also melt precious jewellery, re-use the metal to give a new life to outdated pieces and make something completely different that she/he will love wearing!



When you are ready for an initial discussion, I will help clarify things by sketching out a few ideas for you to respond to. Then, after further discussion, I will require a few days to put together a more complete selection of designs to be presented to you for consideration.
Once agreed upon, I will then calculate a cost for your choice and request a 50% deposit to begin making your piece.
Normally, four weeks are required for the making process . It can be shorter or longer depending on the commission. I will keep you updated on progress.
Finally, I will contact you to arrange final payment followed by either collection or delivery. (All work will be posted using Royal Mail Special delivery or Airsure. )
When you are ready to turn your idea into reality, do get in touch by email or telephone to start the discussion.
---
Sylvaine Frouin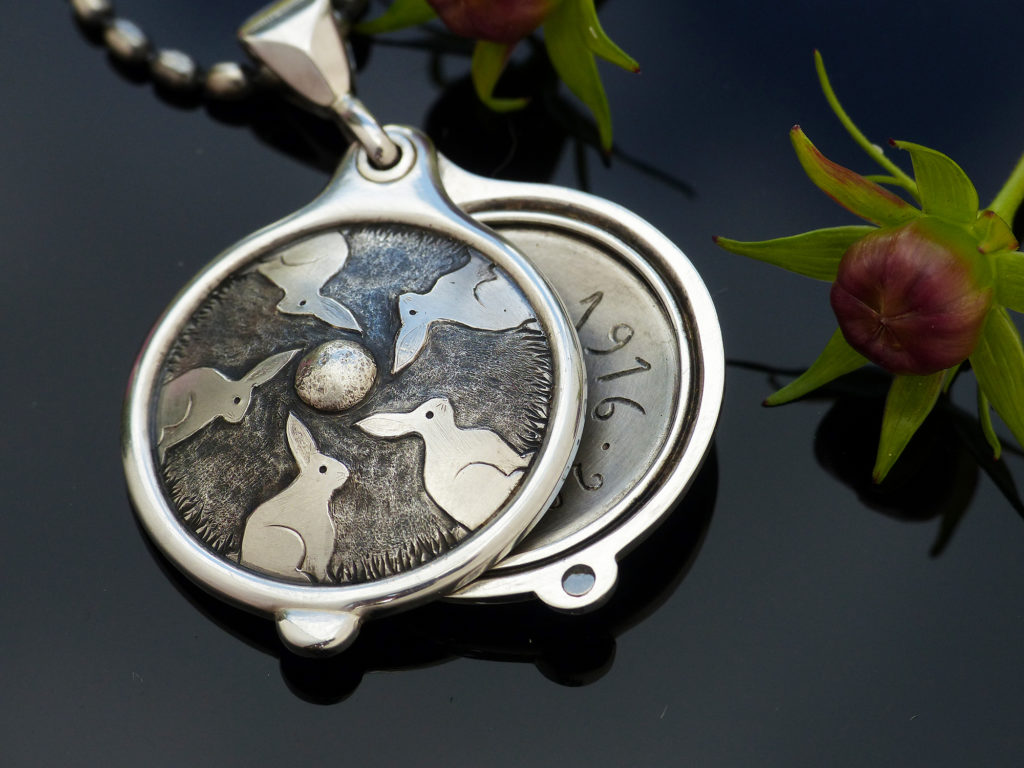 This locket was a commission holding many secrets. The customer wrote down some anecdotes that had special meanings in her life, she wanted to have a locket made especially for her. It would hold pictures of her children with family members' names and dates on the inside. I first did sketches with the shape of the locket I had in mind and a couple of illustrations translating her stories, these would be engraved on either side so the pendant would be reversible.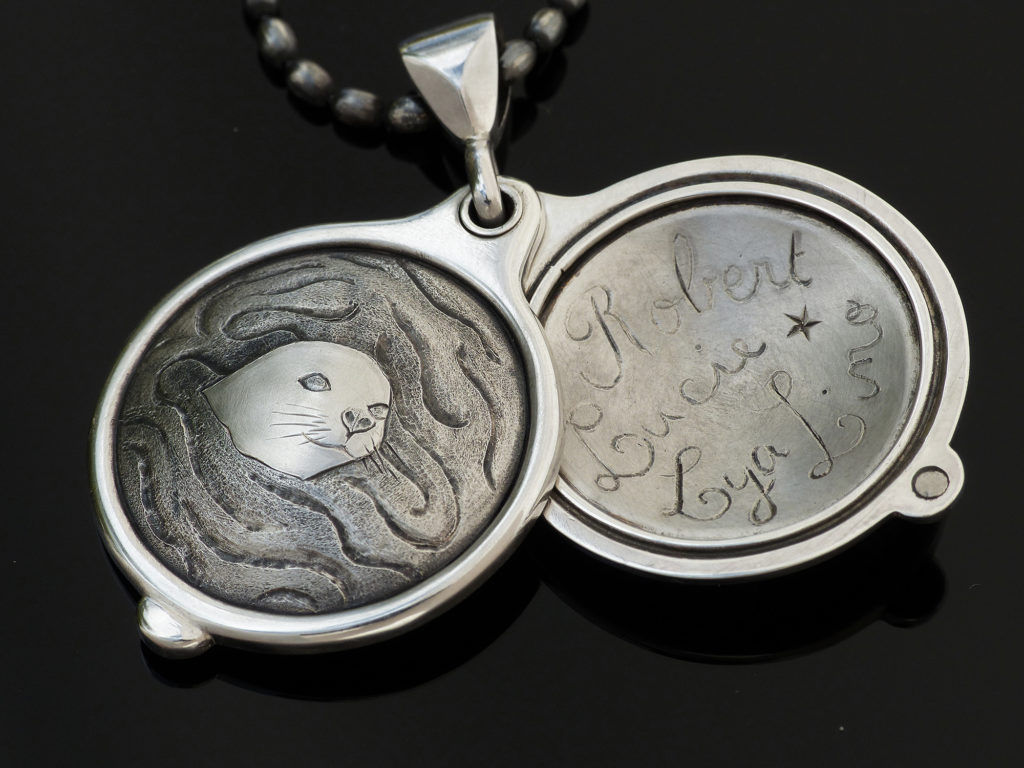 I enjoyed designing and making this piece very much because of the story hidden behind every aspect of the design. It is a very special experience to create a piece for someone who shared glimpses of her intimate life for me to translate into a unique piece.
This design is completely unique and handmade from scratch in sterling silver. Discover every step of the making process below.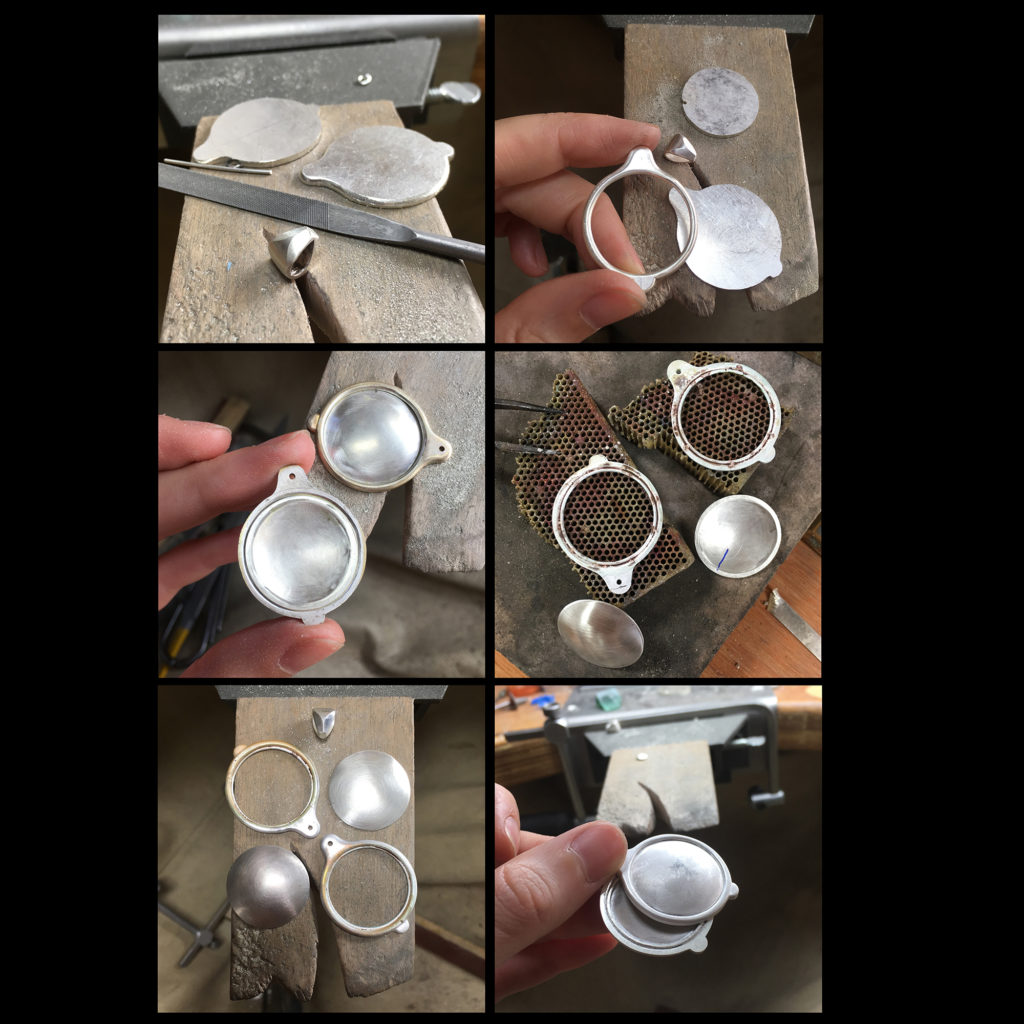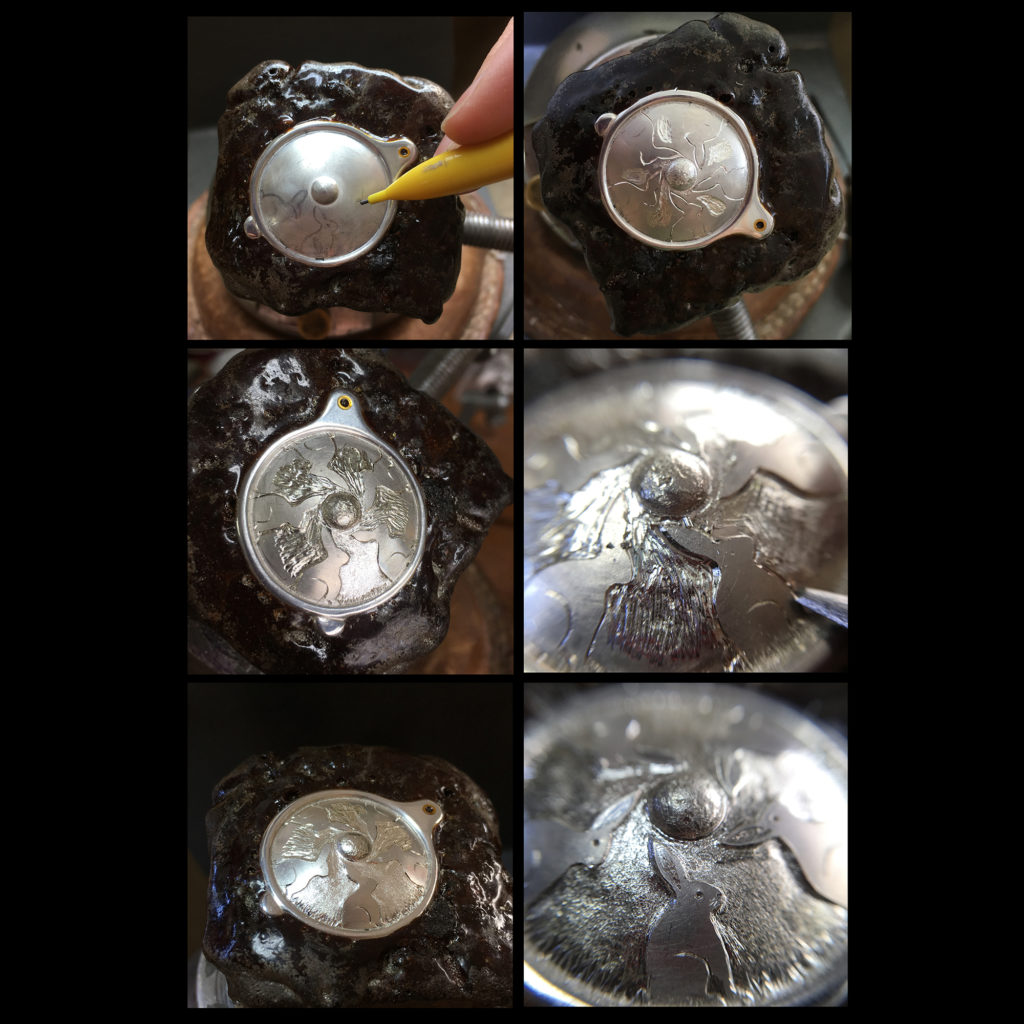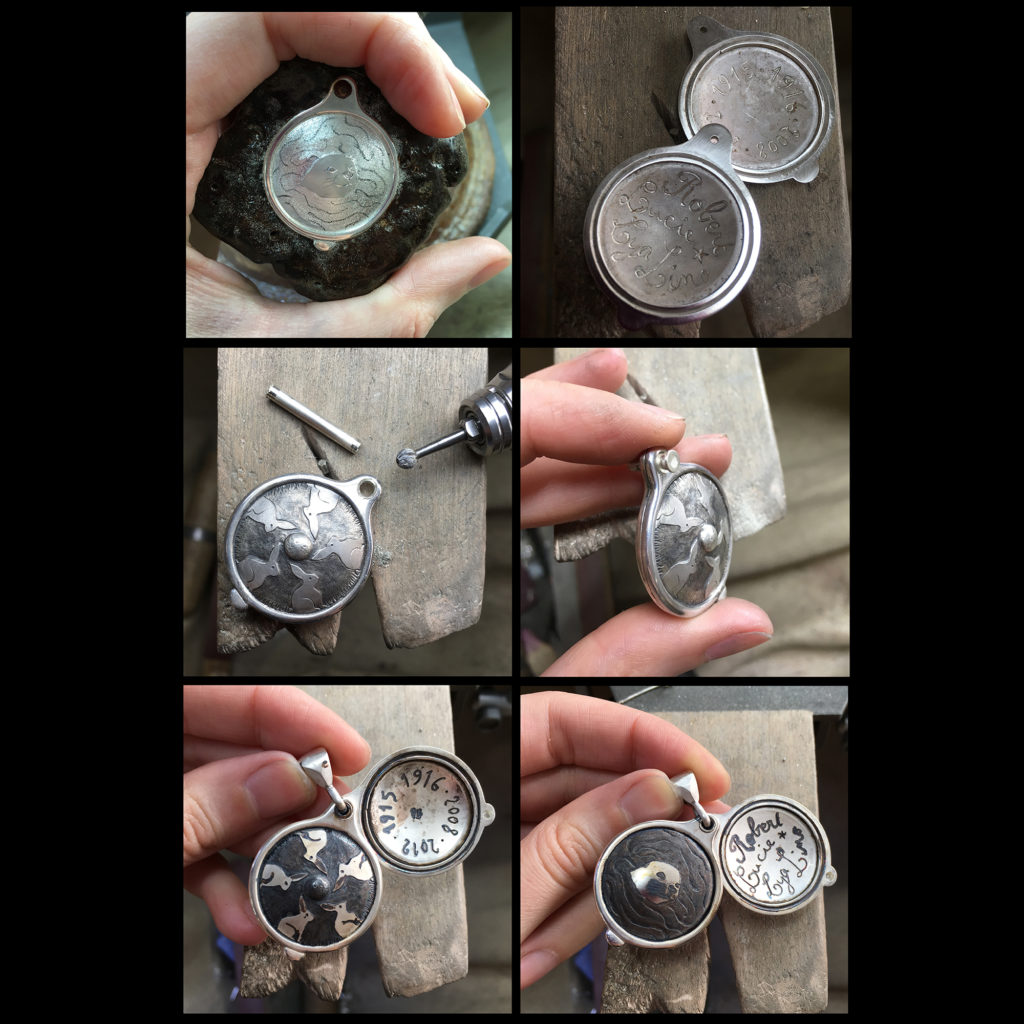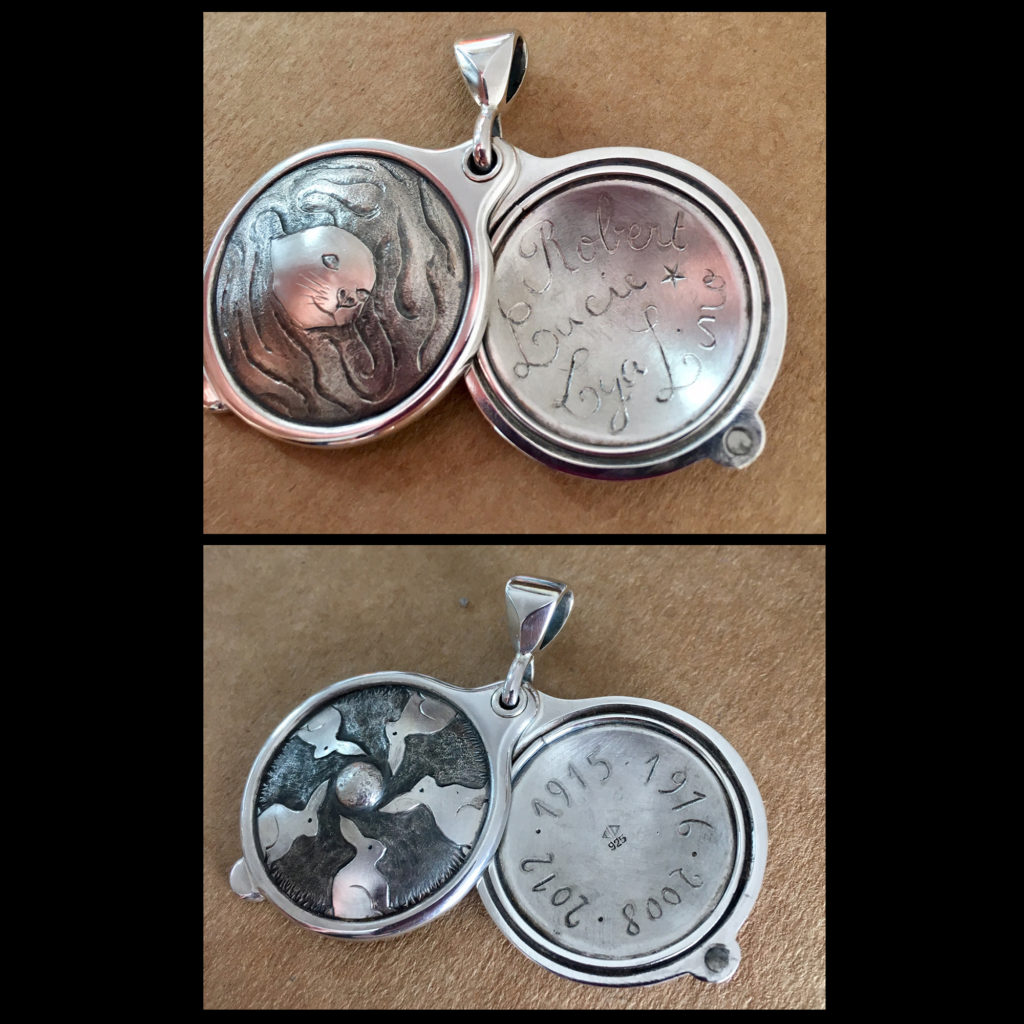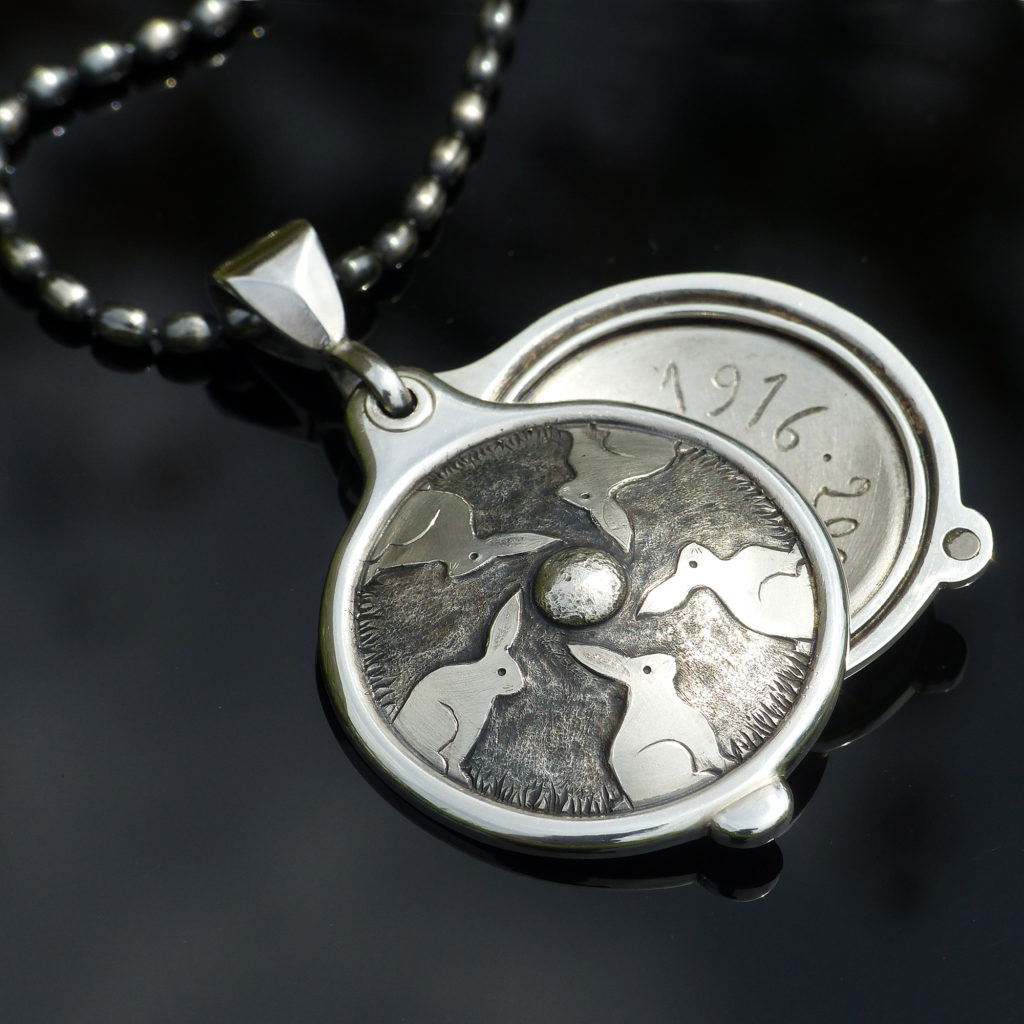 #jewellerymaking #stepbystepjewellerymaking #jewellerymakingprocess #bespokejewellery #custommadejewelry #handmadesilverlocket
Sylvaine Frouin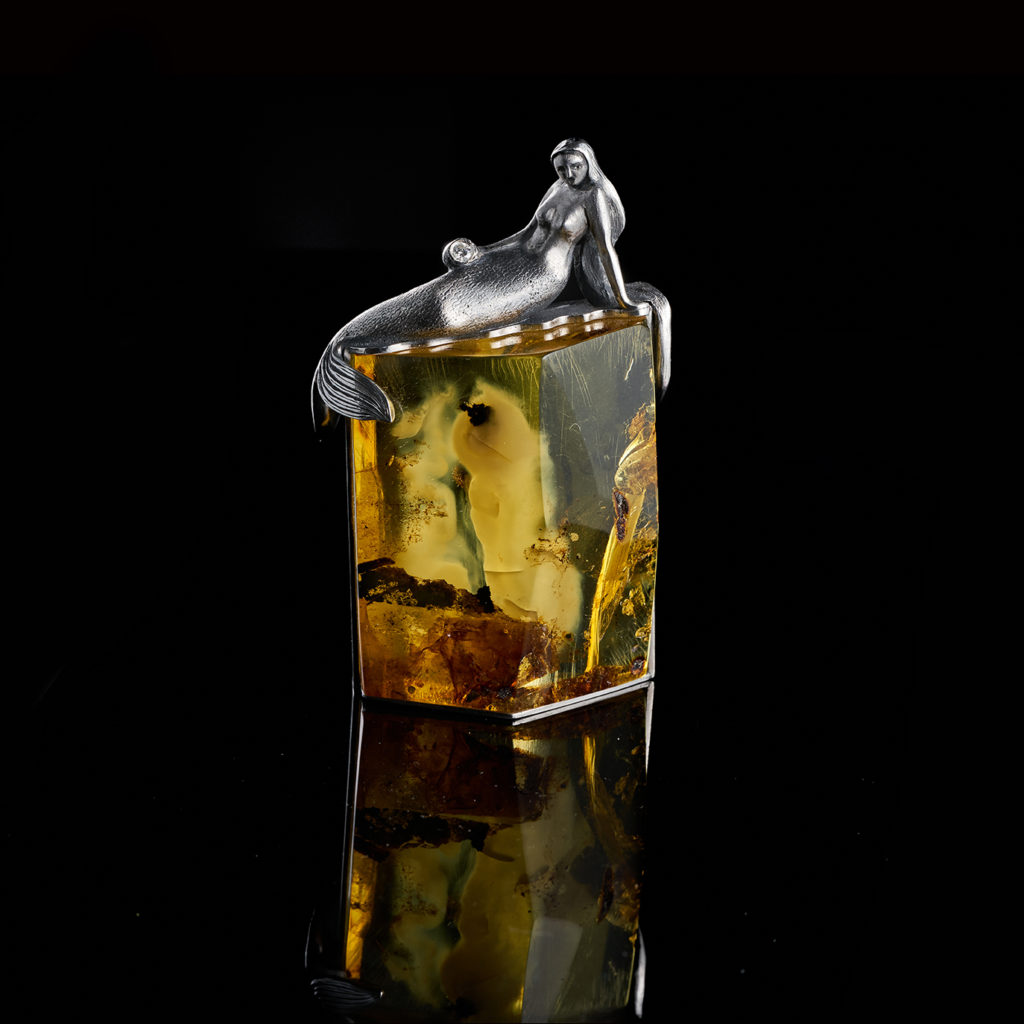 Here is my latest commission ! A Mermaid chilling on a bloc of amber. traditionally made by hand using the lost wax casting process, working around a piece of amber. The design idea came from the customer who asked me to give a new life to this beautiful piece of amber for his partner. He imagined a mermaid lying on a rock. It was great to work on a slightly bigger scale and build this one of a kind piece like a mini sculpture.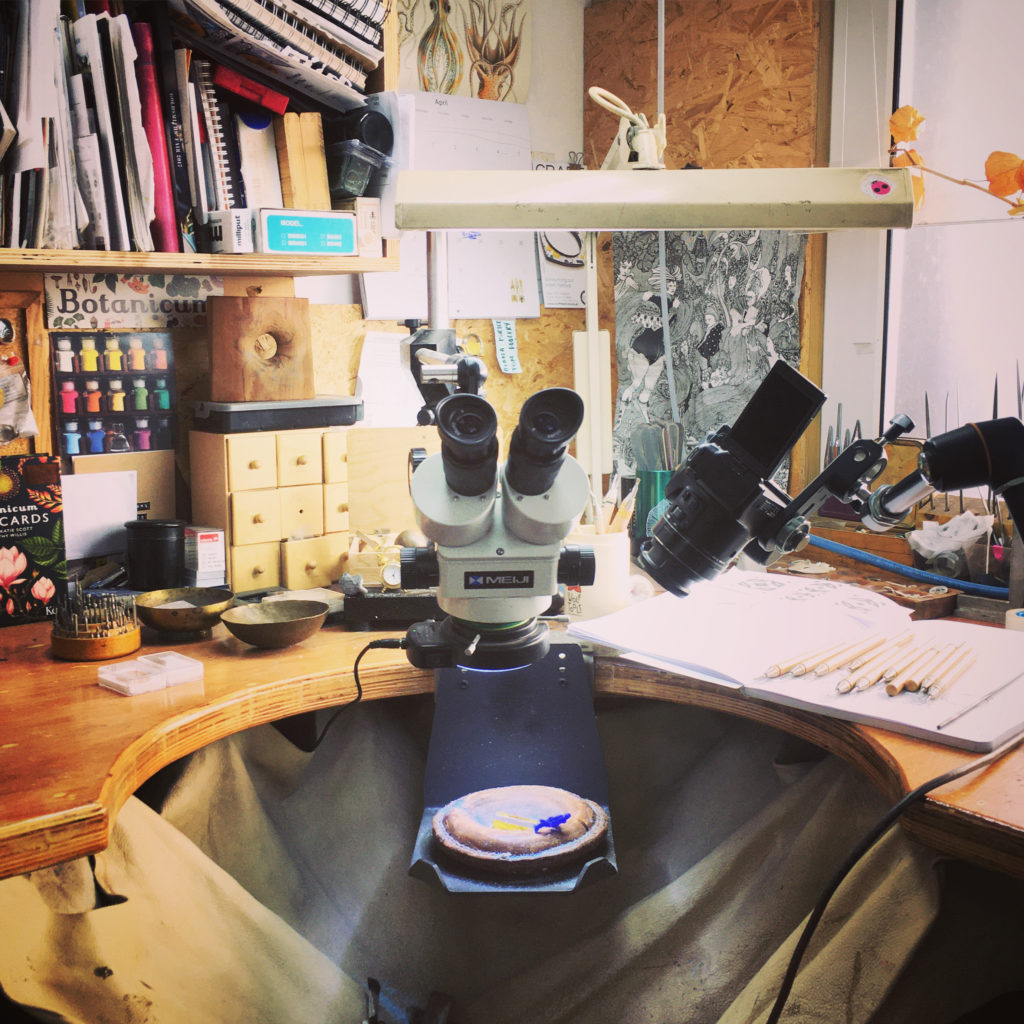 Here is a 4 minutes video of the making process and A few more pictures of the pendant from different angles by Marek Machlowski.