Come And Visit The Jewellery Workshop!
Sylvaine Frouin
Artists Open Houses / Brighton & Hove

Brighton May Festival is coming and we will soon be opening  The Jewellery Workshop to the public.
You are invited to our Private view next friday 3rd May from 6pm and we welcome you during the four weekends in May from 11am to 5pm.
Discover our new pieces made in collaboration by with Marek Machlowski. Also on display, jewellery collections by Lizzie Kershaw and Ewa Klupczewska.
More info :
https://aoh.org.uk/house/may2019/the-jewellery-workshop-5/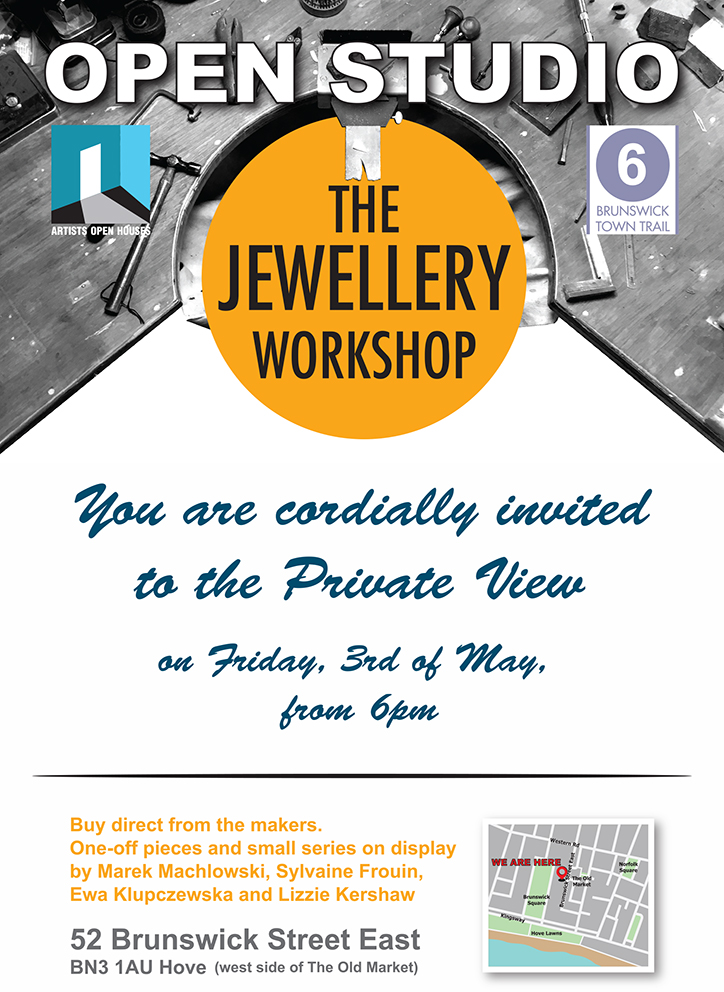 More info :
https://aoh.org.uk/house/may2019/the-jewellery-workshop-5/