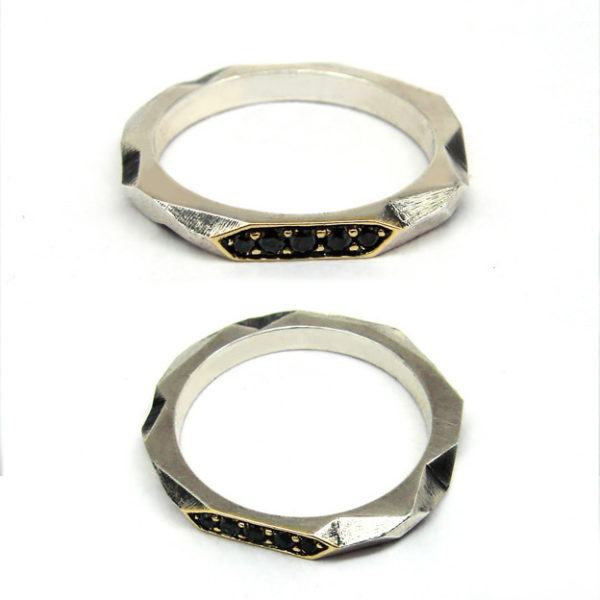 Black diamond faceted band
Description du produit
Geometric faceted silver ring, with yellow gold and black diamonds
Beautiful modern wedding band , geometric faceted silver ring, with yellow gold top and 5 black diamonds
I created this Intricate and interesting design by hammering and filing a rough square wire, made an harmonious shape with an appearence of random facets like a rock. The facets of the ring have different finish : mat, polished, scratched, some are oxidised…
The top facet is made of 18ct yellow gold .
I set the 5 diamonds myself using traditional jewellery technique , each stone is safely set between 3 or 4 grains of gold.
The width of this ring is 2.5 mm, it is possible to make it thicker on request.
This ring is available plain, (without gold and diamonds) for women or men:
Handmade item
Materials: silver, sterling silver, metal, gold, yellow gold, black diamonds