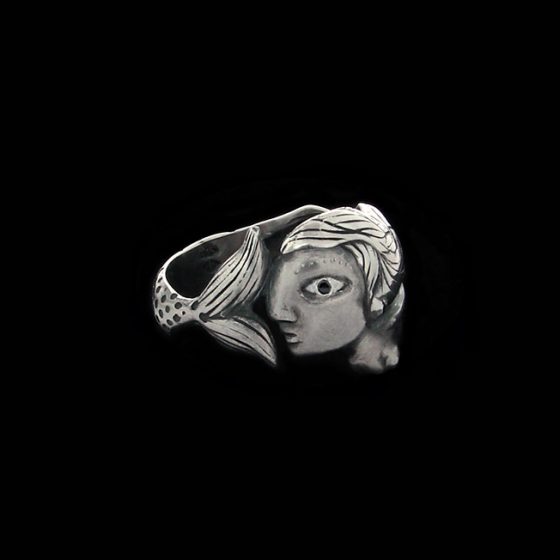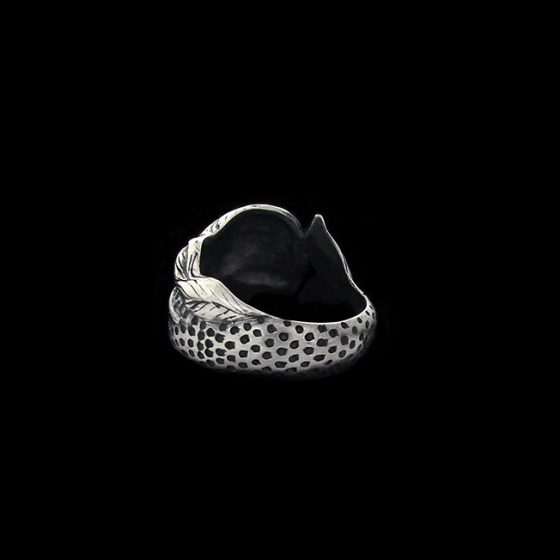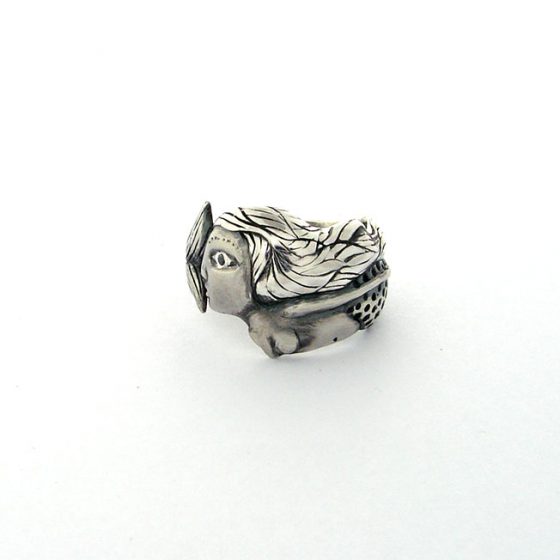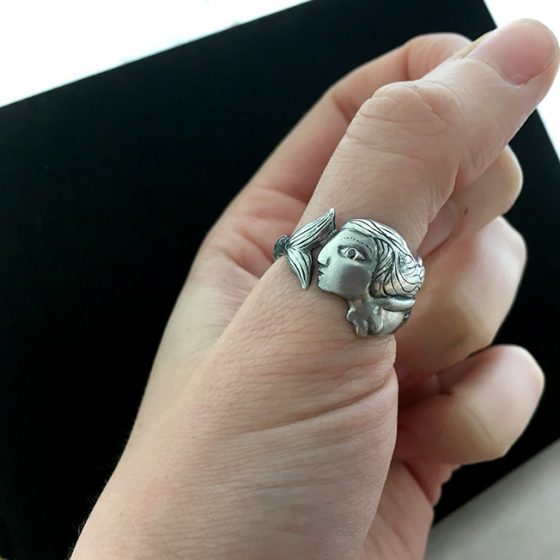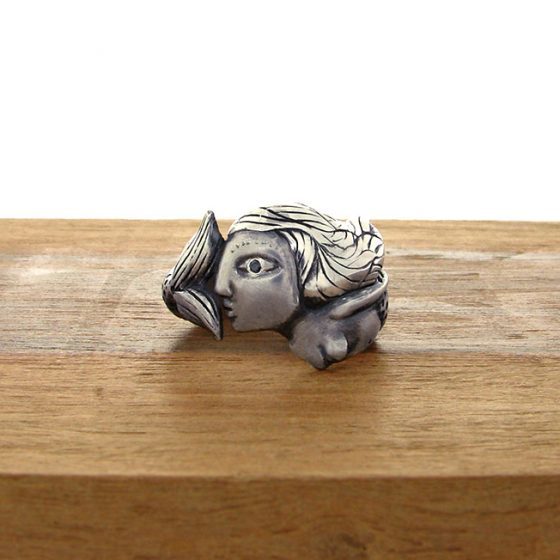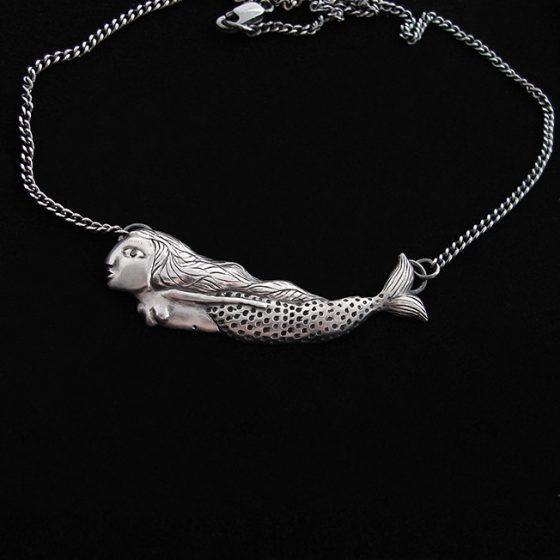 Mermaid ring, silver, black diamond eye
Description
Mermaid Ring, an atypical ring made of silver, with a real black diamond which brings sparkle in her eye. One of my quirky figurative pieces of jewellery.
The shape has been carved by hand in jewellers wax and then made in silver using the lost wax casting process. It is hand finished, satin finish and oxidised to highlight all the little details, only the hair and the eye are polished. The black diamond is safely set into the metal.
A nice chunky ring with organic curves which make it really comfortable to wear and very tactile. It is solid silver and has a nice weight to it.
This asymmetrical ring is perfect for the thumb because you can easily see all the mermaid around the finger, However it would also look lovely worn on any fingers.
I have always been passionnate about drawings and some of my jewellery designs are directly linked to my artwork. this ring is really unique and personnal because it hasn't been created following a theme or a process it simply comes out of my drawings/paintings. This mermaid with long flowing hair and its very characteristic profile is one of my recurrent characters. I often make pieces of jewellery representing body or faces: It makes them more precious in a way because the pieces seem to have a soul.
Check out the matching pendant! : http://sylvaineart.com/shop/mermaid-pendant-with-black-diamond-eye/
Handmade item
Materials: silver, sterling silver, metal, diamond, black diamond
Ships worldwide from Brighton, United Kingdom