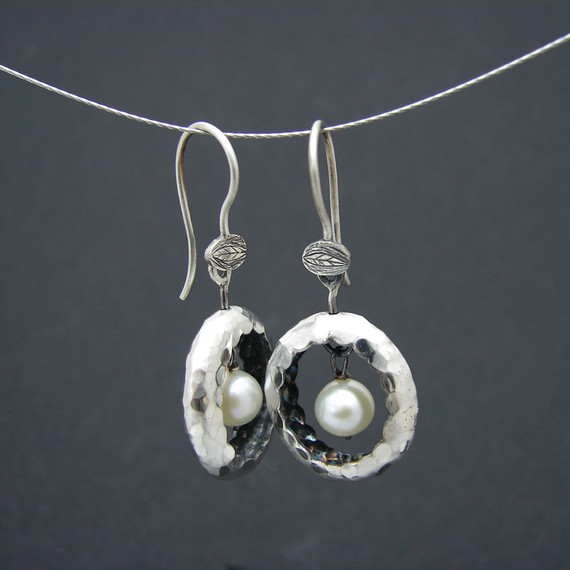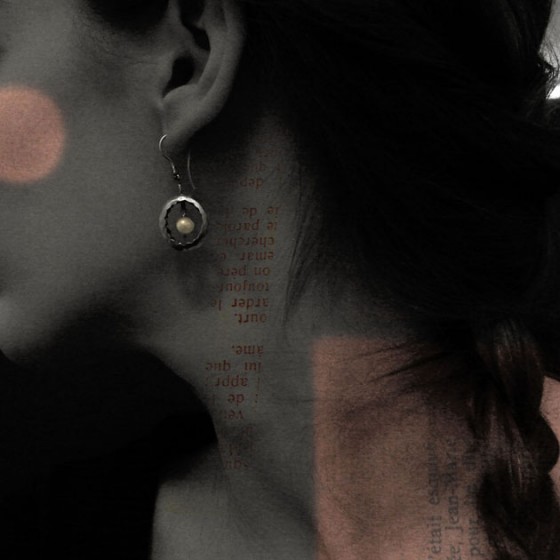 Description
White nest earrings
Handmade white nest earrings, in sterling silver.
The round shape of these earrings is made by hammering a sheet of metal, previously bent and soldered as a small ring.
The metal is multifaceted and shiny on the outside, and the inside is black oxidised .
A leaf is engraved at the base of the hooks.
In the middle of the nest, a natural white pearl is hanged.
Light and delicate, those earrings are easy to wear for any occasions.
Suitable with :
Handmade item
Ships worldwide from Brighton, United Kingdom